Autumn lectures at the Symmes Inn Museum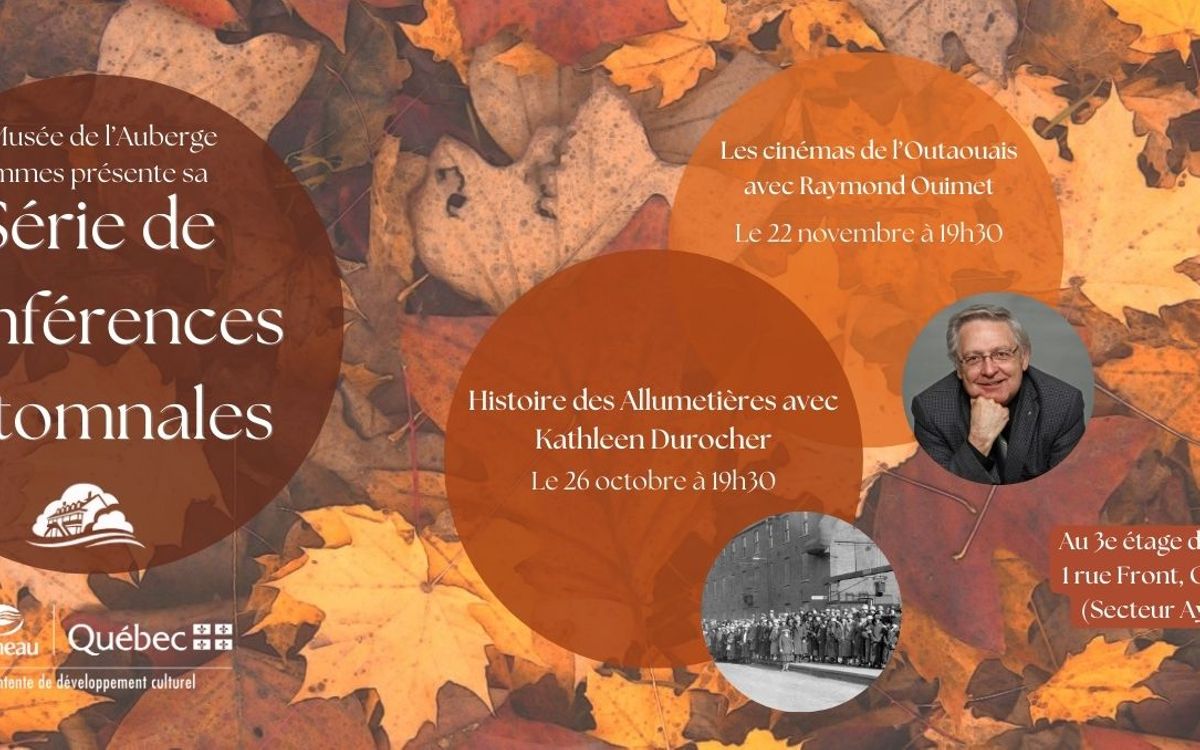 Attendence mode
Face-to-face event
Discover two facets of Gatineau and Outaouais history at two historical lectures this fall at the Symmes Inn Museum! Both lectures are in French.
Lecture by Kathleen Durocher
📚 Theme: History of the Allumetières
🗓️ Date: October 26, 2023 at 7:30 p.m.
Lecture by Raymond Ouimet
📚 Theme: Outaouais cinemas
🗓️ Date: November 22, 2023
🏛️ Location: 3rd floor of the museum (accessible by staircase only)
📍 1 rue Front, Gatineau (Aylmer sector)
👥 Places very limited!
📧 To reserve your seats contact symmesreception@gmail.com or call 819-682-0291.
💲 Our conferences are free!
Date
25 OCT 2023
22 Nov 2023
Price
FREE
Useful information
Musée de l'Auberge Symmes
1 rue Front
Gatineau J9H 4W8
Complementary information
Organizers
Musée de l'Auberge Symmes
1 rue Front
Gatineau J9H 4W8
Events that might interest you